Meet Our Audiologists and Hearing Aid Specialists
Get To Know Our Audiology Department
At Platinum Hearing Aids, we are dedicated to helping our patients achieve vibrant, full-spectrum hearing through comprehensive audiology care and comfortable, convenient hearing aids. We use only the most advanced technology in our aids to ensure that every patient can hear their world in full relief. Our doctors are committed to working with patients to fully understand and meet their unique needs.
Our Staff
We're proud to have a team of dedicated audiology professionals who are passionate about helping you hear your world clearer than ever before. Every member of our team is compassionate, competent, and committed to your hearing.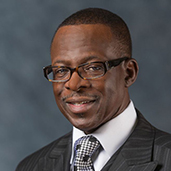 Dr. Lascelles Pinnock
Board Certified Otolaryngologist
Dr. Lascelles Pinnock is a board certified ENT specializing in the diagnosis and treatment of diseases of the ears, nose, and throat. He practices surgery for conditions relating to the head and neck. Dr. Pinnock is committed to his community, which is reflected in his service to the Detroit metro area for more than 30 years. Dr. Pinnock and the Platinum Hearing Aids team feel honored to continue serving returning patients, as well as making ourselves accessible to new patients who are seeking the services of experienced ear, nose, and throat doctors.
Dr. Pinnock is also a specialist when it comes to the treatment of allergies and sinus diseases, and is affiliated with St. Johh Providence Hospital, Providence Park Hospital, Oakwood Hospital and the Detroit Medical Center.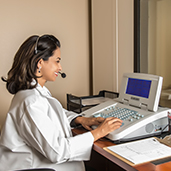 Rajashree Natarajan, AUD CCC-A
Director Of Audiology
Dr. Rajashree Natarajan has been a well-known audiologist in the greater Detroit metro area for over 15 years. She is licensed with American Speech and Hearing Associations and with the Board of Michigan. Although she specializes in treating younger patients, she embraces helping patients in need from any age group.
Mira Brooks, Au.D CCC-A
Clinical Audiologist
Dr. Mira Brooks has been working as a certified Audiologist for more than twenty years. She received her Bachelor of Arts Degree in Audiology and Speech Sciences from Michigan State University in 1986. She was awarded her Master's Degree in Audiology from Western Michigan University in 1988. Dr. Brooks obtained her doctorate degree in Audiology from the University of Florida in 2011. Her vast clinical experience ranges from diagnostic testing to dispensing the latest technology in hearings. Dr. Brooks serves a wide range of patients, including pediatrics through geriatric populations. She is licensed in the State of Michigan and has certification through the American Speech-Language-Hearing Association (ASHA) and is a member of the American Academy of Audiology (AAA).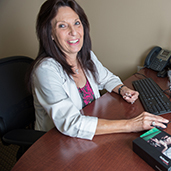 Valerie Charette
Certified Hearing Aid Specialist
Valerie Charette is the Hearing Aid Specialist at Platinum Hearing Aids. She has years of experience in the Audiology department and loves working with patients of all age groups.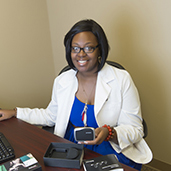 Erika Bunkley
Audiology Assistant
Erika Bunkel is Platinum Hearing Aid's Audiology Assistant. Working in tandem with Rajashree, the Director Of Audiology, Erika gets tons of first-hand experience, and is incredible at what she does. Working with patients is a passion of hers, and she loves being a part of the Platinum Hearing Aids team!
Contact Your Allen Park & Southfield, MI Audiologists
Have more questions about our team or services? We're here for you. Feel free to reach out to us at our contact page or use our easy online form to schedule an appointment for audiology in Southfield or a hearing aid test in Allen Park. We can't wait to hear from you!