Meet Our Audiologists and Hearing Aid Specialists
Get To Know Our Audiology Department
At Platinum Hearing Aids, we are dedicated to helping our patients achieve vibrant, full-spectrum hearing through comprehensive audiology care and comfortable, convenient hearing aids. We use only the most advanced technology in our aids to ensure that every patient can hear their world in full relief. Our doctors are committed to working with patients to fully understand and meet their unique needs.
Our Staff
We're proud to have a team of dedicated audiology professionals who are passionate about helping you hear your world clearer than ever before. Every member of our team is compassionate, competent, and committed to your hearing.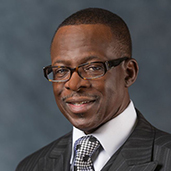 Dr. Lascelles Pinnock
Board Certified Otolaryngologist
Dr. Lascelles Pinnock is a board certified ENT specializing in the diagnosis and treatment of diseases of the ears, nose, and throat. He practices surgery for conditions relating to the head and neck. Dr. Pinnock is committed to his community, which is reflected in his service to the Detroit metro area for more than 30 years. Dr. Pinnock and the Platinum Hearing Aids team feel honored to continue serving returning patients, as well as making ourselves accessible to new patients who are seeking the services of experienced ear, nose, and throat doctors.
Dr. Pinnock is also a specialist when it comes to the treatment of allergies and sinus diseases, and is affiliated with St. Johh Providence Hospital, Providence Park Hospital, Oakwood Hospital and the Detroit Medical Center.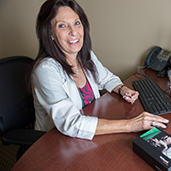 Valerie Charette
Certified Hearing Aid Specialist
Valerie Charette is the Hearing Aid Specialist at Platinum Hearing Aids. She has years of experience in the Audiology department and loves working with patients 15 and above.
Contact Your Allen Park & Southfield, MI Audiologists
Have more questions about our team or services? We're here for you. Feel free to reach out to us at our contact page or use our easy online form to schedule an appointment for audiology in Southfield or a hearing aid test in Allen Park. We can't wait to hear from you!