There can be many myths and misconceptions when it comes to hearing aids, especially if you are unfamiliar with them. However, hearing aids are super important and very beneficial for those who struggle with hearing. At Platinum Hearing Aids in Michigan, we help people find the best hearing aids for their specific situations. Keep reading to learn more about some of the common myths surrounding hearing aids and contact us today to schedule an appointment!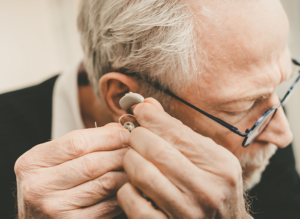 Only for Elderly People One of the most common myths about hearing aids is that they are only for elderly people. However, many people need hearing aids and many of those people are younger. Hearing loss can stem from many different things and it is not only age that leads to hearing loss. For some people, hearing loss is something that they have always had to deal with, for others it is due to accidents. No matter your reasoning for hearing loss, our team can help you find the right hearing aids to help you hear better and live a more comfortable life.  Bulky Many people believe that the only hearing aids are the bulky ones, which is not always true. While some hearing aids are bulky and preferred by some people, many hearing aids are small and discrete. Our team of experienced doctors can work with you to determine your preferred style in order to help match you with hearing aids that you can enjoy wearing.  Unaffordable A common myth about hearing aids is that they are too expensive. While some hearing aids can be pricey, many are affordable and covered by some insurance providers. Like glasses, hearing aids are essential to many people and we can work with you to find hearing aids that are within your budget.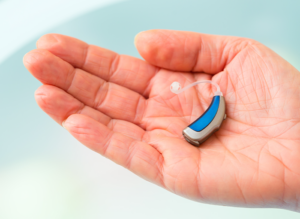 Out-of-Date Hearing aids can be considered outdated by some. However, modern hearing aids are designed with advancing technology and they are continuously evolving. If you are looking for a new pair of hearing aids or this is your first experience with them, you will be pleasantly surprised about how modern they have become. Hearing aids are vital for many people and you would probably be surprised about how many people in your life rely on them. With advancing technology, hearing aids are constantly changing in order to benefit those who use them. No matter the reasoning for needing hearing aids, the experts at Platinum Hearing Aids can help you find the best hearing aids for your hearing loss. Schedule an appointment with us today!